Al Reynolds decided to announce now, well after the media's interest in his failed marriage to Star Jones has faded, that he's not gay and has his own career apart from being Star's ex husband. He hired a PR firm and has released several videos on YouTube, saying he wants to public to get to know him.
Reynold's PR guy went on CNN Headline news to show segments from the clips and explain Reynold's motivations. He said his client "is a very different person than that guy who's been characterized by the media."
He said "enough time has passed that it's time for him to define himself exclusive of Star Jones" and that they needed to address these topics in the media.
On the rumors that he's gay
Reynolds says he's not a homosexual and that people should know the damage the speculation has caused to his professional and personal life.
Reynolds explained that he's from humble beginnings in the South and that he was taught as a child to take great pride in his appearance. He said "some people call that kind of soft" and he said "metrosexual" is also an acceptable term.
He said he used to work on Wall Street managing multimillion dollar accounts well before he met Star and that he now works as a professor and is getting his doctorate. Reynolds said "that trumps all the gossip." He also says that he had an agreement with Star to leave his career and support hers instead.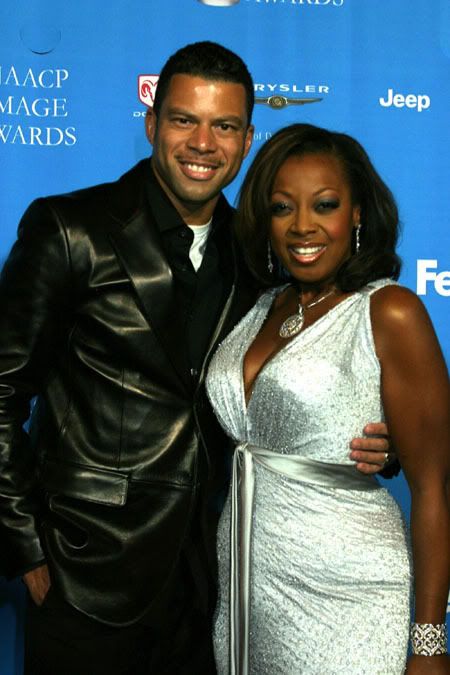 On the endorsements Star got for their wedding
Star Jones was widely criticized for getting companies to provide free services for her 2004 wedding to Reynolds by mentioning them on The View, the talkshow she co-hosted at the time. It became a huge controversy and contributed to Star's abrupt departure from the show.
In the tape shown on CNN, Reynolds said "I wasn't aware of all the endorsement stuff. I have to be honest with you. A lot of this, when I came into it, I just thought maybe that's how it is for celebrities. Clearly, as a businessman if I knew this was going to affect us and our marriage in any way I would never have allowed us to participate in the nature that we did." He went on to add that it's not like any of the companies who endorsed the wedding had any complaints though.
The PR guy said that it wasn't like Reynolds was oblivious to the sponsorships of their wedding, but that he stepped back and let Star plan everything and he just wasn't aware of the implications.
On his relationship with Star now: "It's tender"
Reynolds said "We're cordial, but this is a difficult time for [us] and it's actually one of the reasons I decided to speak." He got all teary-eyed and said "Our relationship is a little tender and hopefully over time we can heal a lot of that and we can become friends again. That's what really is how we started this relationship." He said "I never really dated anyone like Star before… I fell in love with her mind."
Al admitted he still wears his wedding ring and added "it hasn't settled in yet, I still love her." His PR guy said he doesn't want to get back together with Star, but that it's still painful for him. Star and Reynolds are not talking now.

Reynolds is writing a book, but it's not a tell-all
He said "Being in the public eye, I definitely want to use this opportunity to educate and motivate and inspire people."
He's writing a financial how-to book to help people manage their money. He's not going to write a tell-all, explains his PR person, and he's not about to trash Jones. There was a pre-nup and a confidentiality agreement, and he probably can't do that without repercussions anyway.
He definitely doesn't come across as a straight guy, but maybe he's just a gentle type of person who is emotional. You can see that he really loved Star and is sad that their marriage ended, and he also seems to have been trying to live up to an ideal set by his large family. He was probably attracted to a more domineering type of woman and ended up steamrolled in that relationship.
Here are links to the YouTube videos, which stupidly have embedding disabled.
The Al Reynolds you don't know
Al Reynolds and Star Jones
Al Reynolds' true passion
Star Jones and Al Reynolds are shown at Diddy's White Party on 9/2/07. Credit: Michael Carpenter / WENN. They are also shown at the NAACP Image Awards on 2/25/06. Credit: Nikki Nelson / WENN