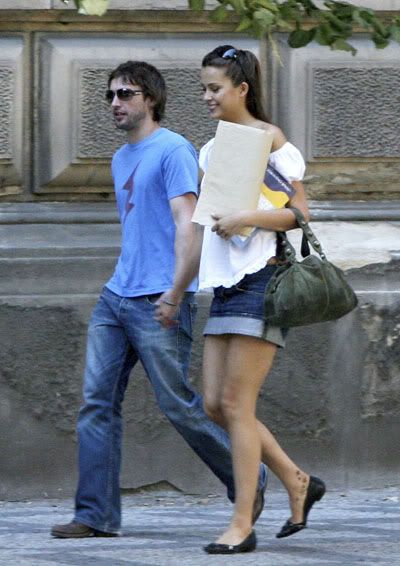 James Blunt was voted fourth most annoying in a British list. He fell behind telemarketers, camping caravans, and people who cut in line. He was more annoying than everything else according to poller sentiment. Paper cuts, loud neighbors, and farts can't hold a candle to Blunt's treacle:
The survey was carried out by Lactofree, makers of health drinks. According to the adults interviewed, the singer is more annoying than traffic wardens and hangovers.
Other people who made the list include Celebrity Big Brother couple Chantelle and Preston (9th), Carol Vorderman (11th) and Abi Titmuss (18th).
The singer did not finish top though, Blunt's three saving graces being cold callers, caravans and queue jumpers.
The Top 20 Most Annoying Things:
1. Cold callers
2. Caravans
3. Queue jumpers
4. James Blunt
5. Traffic wardens
6. Tailgaters
7. Brown nosers
8. Chantelle and Preston
9. Ex-smokers
10. Noisy neighbours
11. Hangovers
12. Carol Vorderman
13. Loud mobile users
14. Men in flip-flops
15. Paper cuts
16. Bad hair days
17. Breaking wind
18. Abi Titmuss
19. Off milk
20. Being put on hold
I'd rather drink a glass of sour milk any day than have to endure "You're Beautiful" again.
Of course Blunt is ten times more annoying for having landed Petra Nemcova. He's rumored to have a wee willy winky, so Nemcova must just go for the vacant sensitive type.
Here are Blunt and Nemcova in Prague on 7/18 and 7/20. [via]