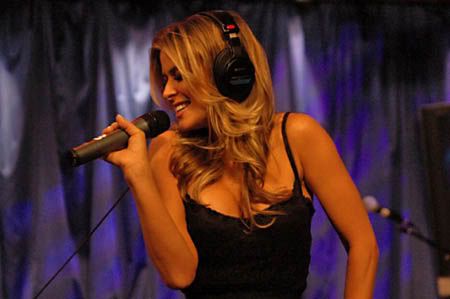 Carmen Electra could lose her contract representing Max Factor after she rode the Sybian on Howard Stern last Friday:
On Friday morning, Carmen Electra appeared on The Howard Stern Show, where she rode the wild pony, so to speak – or at least performed lewd acts on the electric version.
Now it seems, the cosmetics company she represents – Max Factor – is raising more than just an eyebrow; sources are reporting that her contract is now under review due to her on air antics….
On air:
"It feels great. I have to get one for the house. It's awesome. This is the best thing I have ever felt in my life. I felt like I was going to take off."
Carmen denied doing anything wrong, and said she just sat on a vibrating chair. After seeing the video, it seems pretty tame to us although she does seem to get something out of it.